Notes on Barb
Welcome to Barb's marketing notes, where you will find various tips, insights & resources about marketing. Drop in often – subscribe to our feeds! We look forward to seeing you.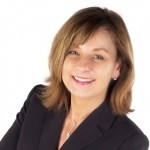 So…who is Barb anyway? Fair question. That's me on the right. With more than thirty years of sales and marketing experience, I've successfully launched new products in virtually every type of environment – from start-ups to established Fortune 100 companies. Through all of that, I've picked up some ideas, short cuts, insights and many, many frequent travel miles. (Here's the official version, of course.)
I'll be sharing some of those in coming blog posts – and hope you add to the knowledge with posts, feedback & general comments. Have fun out there!
B