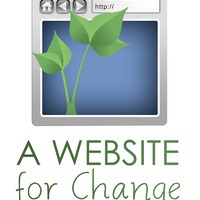 Giving back is a great way to say thanks to the community supporting you. Blackstone Media Network, a Web design and development firm in Louisville, KY wanted to give back to the town which helped them have a successful year. But how?
Their team got together and decided that giving back what they do best – develop effective websites – was a great way to help one of the many not-for-profit groups in the community. Most not-for-profits have lean budgets – especially in a recession – and a website helps with visibility and fundraising.
They came up with a contest. Their team decided to offer a local not-for-profit a free custom website, one year of free hosting and 15 e-mail addresses. Dubbed "A Website for Change", local not-for-profits could enter from December 7, 2010 through January 5, 2011.
The company narrowed down the entries to the top 5, and has opened up community voting to select the winner. The contest is promoted through traditional media and via social media outlets like Twitter, LinkedIn and Facebook. Voting is easy – right on the website with descriptions for each of the finalists – and voters see who is in the lead with a real time graph once the vote is cast.
Benefits for the community: support for the not-for-profit community and for the people it serves. Benefits for Blackstone Media Network: great branding and a very effective way to give back.