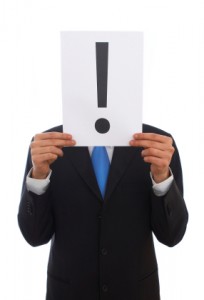 Have you visited a Web site with so many flashing animations that you leave? The same principle applies with logos: simple is good.
Here are 5 litmus tests for your new logo:
Does it look good in black and white? If not, re-think it. Even with dinosaur technology like the fax machine, your logo will show up as a one-color wonder sometime. A crisp graphic can pull this off with ease.
Can it be reproduced on a hat, t-shirt or mug? Wearables and promotion items help give your brand visibility. If you cannot reproduce your logo on these items, it means lost opportunity for getting your name out there.
Does it require metallic ink, or any other special finish? Inks are expensive, and do not translate well to other mediums. (see #2)
Will it look good on a cell phone? Mobile access means customer access – if your logo doesn't translate to digital media easily, it works against you.
Will it look good on a billboard? Logos show up in all sizes and scale. An excellent one will translate in any medium.
With easy design packages, animations and "do it yourself" kits available, the temptation to get carried away with all of the bells and whistles is common. But just because you can do it, does not mean you should. Technology special effects do not equal solid design.
Your logo communicates your brand in an instant. It is worth the extra time and investment to get it right. Then it can tell your story well.